Young Women Leadership Council
2014 Young Women Leadership Council
Meet the leadership of The New Agenda on Campus, our college women.

Olivia Bee
George Washington University: The Elliott School of International Affairs, B.A. Middle East Studies, '14
Olivia Bee will be graduating from The Elliott School of International Affairs at the George Washington University in the spring of 2014 with a B.A. in Middle East Studies and a double minor in Religion and Arabic. She is a sister of Delta Phi Epsilon: Professional Foreign Service Sorority and has held internships at the U.S. Senate and the Robert F. Kennedy Center for Justice and Human Rights among numerous other opportunities. After spending significant time in Jordan, Israel, and Palestine, she hopes to pursue a career in a Jerusalem promoting conflict resolution via interfaith dialogue. Olivia is also very passionate about the plight of Christians in the Holy Land and hopes to someday promote their stories, struggles, and triumphs.

Alessandra Biaggi
New York University, B.S. '08; Fordham Law School, J.D. '12; Women's Campaign School at Yale University, '14
Alessandra Biaggi is a graduate of Fordham Law School, where she served as a member of the Fordham Law Review and co-chair of the Law Review's Academic Action Committee. With a strong interest and faith in empowering women through legal and political processes, she attended the Women's Campaign School at Yale Law School to guide her pursuit of a career in public policy and politics. Alessandra has interned for Congressman Joseph Crowley (D-NY), the Kings County District Attorney's Office, the United States Attorney's Office for the Southern District of New York, and was an editor for the Presidential Succession Clinic at the Feerick Center for Social Justice. She was recently appointed as the Assistant General Counsel for the NYS Governor's Office of Storm Recovery.

Shinjini Das
Georgia Institute of Technology, B.S. Industrial and Systems Engineering, '14
A decorated public speaker and senior at Georgia Tech, Shinjini was most notably recognized as a 2009 Future Business Leaders of America Top Ten National Finalist in Public Speaking. A President's Scholar at Georgia Tech studying..Industrial & Systems Engineering, she is an inducted member of Omicron Delta Kappa, a national collegiate leadership society, and served as the only undergraduate workshop facilitator of 'The Road to Effective Public Speaking' at the 2011 ACC Leadership Conference. Looking to the future, Shinjini has accepted a full time offer with Deloitte Consulting.
Jordana Gilman
Cornell University, B.S. Human Biology, Health and Society, '14
Jordana is a junior at Cornell University where she is pursuing a pre-med education with an emphasis on nutrition, human development, and health policy. She has recently been elected President of Cornell Hillel, one of the largest student organizations on campus. In addition to her work with the Jewish community on campus, she is also highly involved in multifaith efforts and a Resident Advisor. Jordana will be attending SUNY Upstate Medical Universitystarting in the Fall of 2014 where she will receive her MD. She hopes to specialize in women's health.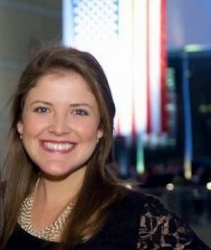 Bridget Liberty Halligan
Villanova University, B.A. Political Science, '11
Bridget Liberty is a 2011 graduate of Villanova University, where she received a B.A. in Political Science, with minors in Philosophy and Arab and Islamic studies. She was elected Student Body President, and she and her Vice President served as the first female team in that position. It was through this process that she learned first hand the importance of female leadership, friendship, mentorship and solidarity. With a background in grassroots campaigning, Bridget is a creative intellectual with genuine interests in empowering women and combating sexism, particularly in the world of politics.
Génesis Medina
Cornell University, B.S. Government, Sociology, '12
Génesis Medina is a recent graduate of Cornell University where she studied Government and Sociology. She is currently serving a year with City Year New York at a middle school in Brooklyn, NY. It was in her work with her students and team that she discovered her passion for social justice education and community organizing as a means of social and political change. She co-established a social justice group within the organization to create a resource for young City Year volunteers to better serve their communities. Génesis hopes to continue creating spaces where education, and community will flourish.

Kathryn Moos
Brown University, B.A. Community Health, Sociology, '07
Kathryn Moos graduated with a double major in Community Health and Sociology while playing Division I soccer and hockey at Brown. An All-American selection and Captain of the Women's Soccer team her senior year, Kathryn went on to play professional soccer for Breidablik Futbol Club in Iceland.
Kathryn is the Founder and CEO of VROU, a Women's Health company. VROU is dedicated to improving Women's health through convenient, effective, and reliable nutrition products that target major voids within Women's nutrition. VROU is passionate about building a community that empowers Women and inspires health.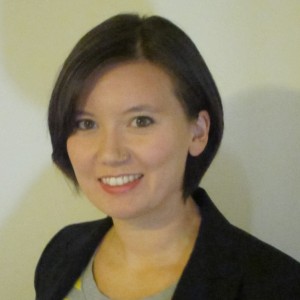 Jennifer Suh
University of Michigan, B.A. in English and African American Studies, '04

Jennifer Suh is the Managing Director at HeadCount, an organization that registers voters at concerts and connects young music fans with relevant political information. She has extensive experience working in the non-profit sector with a focus on youth development and civic participation. Jennifer is a 2011 New Leaders Council Fellow and an organizer for the Brooklyn chapter of Drinking Liberally.

Nikole Threats
East Stroudsburg University, B.A. Communication Studies '14

Nikole or her preferred nickname Nik is currently a senior at East Stroudsburg University majoring in Communication Studies on the Public Relations track, and minoring in Women's Studies. She is currently the Public Relations Coordinator for the ESU Feminist Alliance, and the communication intern at Monroe County Women's Resource Center. She aspires to work as an advocate for Domestic Violence and Rape victims after the completion of her degree in May of 2014.