Young Women Leadership Council
2013 Young Women Leadership Council
Meet the leadership of The New Agenda on Campus, our college women.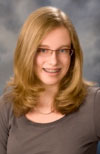 Emily Baxter
Cedar Crest College, B.A. Communications and Political Science, '14
Emily Baxter is currently attending Cedar Crest College in Allentown, PA pursuing a double major in communications and political science with a minor in writing. She is a sophomore with big dreams to become a conservative political analyst on TV, radio, and in print. Emily is the web editor for the college newspaper The Crestiad and a staff opinion writer. She one day hopes to build her own website and become a leader in political analysis. Her biggest accomplishment to date is working with the Office of Leadership and Development at her college to host a debate on Constitution Day with political leaders in the Lehigh Valley from across the political spectrum.
Jordana Gilman
Cornell University, B.S. Human Biology, Health and Society, '14
Jordana is a junior at Cornell University where she is pursuing a pre-med education with an emphasis on nutrition, human development, and health policy. She has recently been elected President of Cornell Hillel, one of the largest student organizations on campus. In addition to her work with the Jewish community on campus, she is also highly involved in multifaith efforts and a Resident Advisor. Jordana will be attending SUNY Upstate Medical Universitystarting in the Fall of 2014 where she will receive her MD. She hopes to specialize in women's health.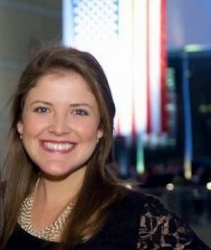 Bridget Liberty Halligan
Villanova University, B.A. Political Science, '11
Bridget Liberty is a 2011 graduate of Villanova University, where she received a B.A. in Political Science, with minors in Philosophy and Arab and Islamic studies. She was elected Student Body President, and she and her Vice President served as the first female team in that position. It was through this process that she learned first hand the importance of female leadership, friendship, mentorship and solidarity. With a background in grassroots campaigning, Bridget is a creative intellectual with genuine interests in empowering women and combating sexism, particularly in the world of politics.

Helene Imperiale
Villanova University, B.A. Political Science, '12
University of Southern California, M.P.D. Master of Public Diplomacy, '14
Helene is currently a Candidate for the Master of Public Diplomacy Program in the Annenberg School of Communication and Journalism at the University of Southern California. Additionally, she interns at the USC Center on Public Diplomacy. Helene received her B.A. in Political Science from Villanova University. While pursing her undergraduate degree, she interned at both the United Kingdom's House of Commons and the U.S. Department of State. Helene is interested in pursuing a career in international strategic communication, broadcasting, and diplomacy.

Marissa Joseph
Rutgers University, B.A. Mathematics and Economics, '14
Marissa Joseph is a junior at Rutgers University where she is double majoring in mathematics and economics along with a minor in Statistics. She hopes to either pursue a career on Wall Street or pursue a career in economic research. Marissa is program coordinator of the community service organization at Rutgers University called Pilot Me Mentoring Program, where Rutgers students volunteer their time weekly to mentor middle school age youth in the nearby town of Highland Park. In addition to community service, she is very fortunate to be a part of the pilot year of the Rutgers Road to Wall Street Program.
Génesis Medina
Cornell University, B.S. Government, Sociology, '12
Génesis Medina is a recent graduate of Cornell University where she studied Government and Sociology. She is currently serving a year with City Year New York at a middle school in Brooklyn, NY. It was in her work with her students and team that she discovered her passion for social justice education and community organizing as a means of social and political change. She co-established a social justice group within the organization to create a resource for young City Year volunteers to better serve their communities. Génesis hopes to continue creating spaces where education, and community will flourish.

Kathryn Moos
Brown University, B.A. Community Health, Sociology, '07
Kathryn Moos graduated with a double major in Community Health and Sociology while playing Division I soccer and hockey at Brown. An All-American selection and Captain of the Women's Soccer team her senior year, Kathryn went on to play professional soccer for Breidablik Futbol Club in Iceland.
Kathryn is the Founder and CEO of VROU, a Women's Health company. VROU is dedicated to improving Women's health through convenient, effective, and reliable nutrition products that target major voids within Women's nutrition. VROU is passionate about building a community that empowers Women and inspires health.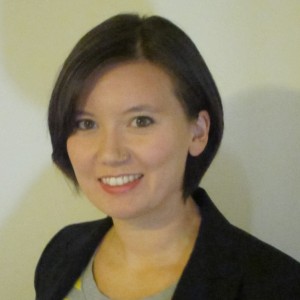 Jennifer Suh
University of Michigan, B.A. in English and African American Studies, '04

Jennifer Suh is the Managing Director at HeadCount, an organization that registers voters at concerts and connects young music fans with relevant political information. She has extensive experience working in the non-profit sector with a focus on youth development and civic participation. Jennifer is a 2011 New Leaders Council Fellow and an organizer for the Brooklyn chapter of Drinking Liberally.

Samantha Wishman
University of Pennsylvania, B.A. English, '10

Samantha Wishman graduated magna cum laude from the University of Pennsylvania with a Bachelor of Arts in English and will begin studying at Columbia Law School in the fall of 2011. She is the Co-Founder and Editor-in-Chief of Susie B. Magazine, a website where ambitious women in their twenties inform and inspire one another by sharing their experiences and opinions.