Board of Directors
2013 Board of Directors and Officers

The New Agenda 501(c)(4)
Board Members
The New Agenda Foundation 501(c)(3)
Board Members
Officers
President– Amy Siskind
Vice President– Karen Gerringer
Secretary– Deb Kemper
Treasurer– Sarah Berner
Advisory Council
See who's on our Advisory Council ›
Young Women Leadership Council
Meet our young women leaders ›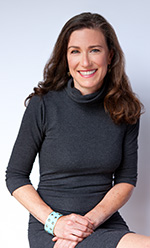 Amy Siskind
Amy Siskind is a national spokesperson, writer and expert on helping women and girls advance and succeed. A highly successful Wall Street executive, she's Co-founder and President of The New Agenda, a national organization working on issues including economic independence and advancement, gender representation and bias, sexual assault and domestic violence. Some of her television and radio appearances include: CNN, Fox News, CNBC, PBS, TheStreet.com, NPR and Marketplace Radio. A frequent source for national press, Siskind has been quoted in the Los Angeles Times, the Washington Post, the Wall Street Journal, the New York Times, POLITICO, U.S. News & World Report, RealClearPolitics, the Boston Globe and The Hill.
She's a regular featured contributor at The Huffington Post and The Daily Beast. Amy speaks on college campuses and to young women about economic empowerment, and delivers inspiration keynotes and speeches to professional women on how to succeed. She serves on Cornell University's highly prestigious President's Council of Cornell Women and Cornell University Council.
A pioneer in the distressed debt trading market, she has a lifetime of experience with failure and remarkable success and knows what it takes to win. She became the first female Managing Director at Wasserstein Perella at the age of 31, and later ran trading departments at Morgan Stanley and Imperial Capital, where she was also a partner. She received a BA in Economics from Cornell University and an MBA in Finance from The NYU Stern School of Business.
Karen Gerringer
Karen Gerringer is a founding member of The New Agenda, with a particular interest in the "safety" and "leadership" aspects of the organization. She is an Executive Director in Risk Management at Morgan Stanley, where she has worked for 16 years variously in technology, investment banking, firm management, and fixed income. Karen has a BS in Marketing and Management from Wharton/UPenn and an MBA in Finance and Technology from Stern/NYU.
Sarah Berner
Sarah has extensive sales and marketing experience in North America, Europe, Asia and the Middle East, spanning a broad range of industries including media and finance. Sarah is currently based in Manhattan and works in the asset management field, serving as Director of Marketing for Aristeia Capital. Her work in the for-profit world allows her to leverage her contact base to assist with philanthropic endeavors and organizations aimed at providing supportive networks, particularly to women, children and young professionals. Prior to working with hedge funds based in New York, Geneva and Hong Kong, Sarah worked in sales, business development, investor and media relations in Western Europe and the Middle East. Sarah graduated from McGill University where she completed an Honors B.A. degree in Political Science. She studied journalism and American foreign policy at Harvard University and French in Paris at the Alliance Française.
Lara Brown
Engaging young women in not only the study, but also the practice of American politics is part of what Lara enjoys about being a political management professor in the Graduate School of Political Management (GSPM) at The George Washington University. With research interests in presidential aspirants, congressional incumbents, and political scandals, her aim is to help more people understand the institutions and rules that structure American political parties and national elections. A regular contributor to U.S. News & World Report's "Thomas Jefferson Street Blog," she looks to demystify the politics that operate in our nation's capital. Lara's last sole-authored book, Jockeying for the American Presidency: The Political Opportunism of Aspirants (Cambria Press, 2010) traces the paths of aspirants from 1796-2008 on their way to the presidency. Prior to completing her Ph.D. at UCLA, Lara served in President William J. Clinton's administration at the U.S. Department of Education in Washington, D.C.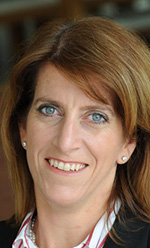 Deb Kemper
Deb Kemper is an experienced consultant and non-profit board member with cross-cultural leadership experience; she has lived and worked on three continents. Deb has provided leadership support to non-profit organizations in China and the United States. Deb recently directed the launch of Stone Soup Global Leadership, a YGL task force being incubated within JUCCCE. Stone Soup is focused on inspiring and enabling leaders who catalyze change. Prior to her non-profit focused work, Deb was a consultant with McKinsey & Company. Deb earned her MBA from the Amos Tuck School at Dartmouth College where she was named an Edward Tuck Scholar. She holds a Bachelor of Science degree in Civil Engineering from Cornell University where she graduated With Distinction and was a member of the Varsity Women's Crew. She recently moved to Boston with her husband and two children.
Nairoby Otero
Nairoby Otero is an actress, writer, executive producer and proud first-generation American whose parents immigrated from Cuba. In 2008, Nairoby began giving talks to young girls regarding the lack of respect and solidarity among women and the effect it will have on all women if it is not corrected. These talks were inspired by the sexism directed towards Hillary Clinton and Sarah Palin during the 2008 presidential campaign. In addition to bringing awareness about the importance of sisterhood, she has become a tireless crusader for a cure and understanding of autism due to having three autistic cousins. A graduate from Marymount Manhattan College, Nairoby continues to perform and write throughout New York City. Nairoby is the founder of YOLO! Productions, a theatrical producing company focused on bringing published and original works to the stage that enhances the image of women and showcases matters that are often unrepresented. Nairoby is a member of The Dramatists Guild, Actors Equity Association, the American Federation of Television and Radio Artists and the Screen Actors Guild.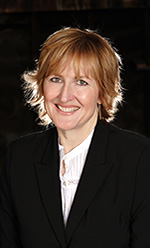 Victoria Pynchon
Victoria Pynchon is an author, attorney, mediator, arbitrator and negotiation trainer and consultant. Ms. Pynchon is the co-founder of She Negotiates Consulting and Training and of the Forbes She Negotiates blog.
The work of She Negotiates has been featured on NPR's All Things Considered, The New York Times, CNN, The Wall Street Journal, and dozens of smaller news outlets. Although Victoria's focus is now on closing the wage and income gap for women, she has been training lawyers and business people of both genders in mutual benefit negotiation strategies since 2005. She has done so at the Anderson School of Management, UCLA, the USC and Pepperdine Schools of Law, Warner Brothers, Sony Pictures Entertainment, Qwest Communications, Intel Corporation, Kraft Foods, and dozens of AmLaw200 law firms in Los Angeles and around the country.
After a 25-year commercial litigation career, Victoria earned her legal masters degree in dispute resolution from the world-famous Straus Institute at Pepperdine University School of Law. The knowledge, wisdom and skills she gained at Straus can be found in her two books on dispute resolution, The Grownups' ABCs of Conflict Resolution (She Negotiates Press, 2013) and Success as a Mediator for Dummies (Wiley, 2012). Victoria is on the Board of Directors for The New Agenda and a member of the American Bar Association Woman Advocate Committee's Work Life Management SubCommittee.
http://www.shenegotiates.com/consulting-with-victoria/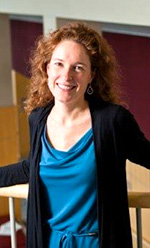 Susan Fleming
Dr. Susan S. Fleming is an educator, researcher, businesswoman and mother with deep experience and expertise in the areas of finance, insurance, business strategy, organizational behavior and issues of gender diversity. Susan began her career on Wall Street, where over a period of twelve years she held various positions in the investment community, including that of Analyst at Morgan Stanley & Co., Vice President of Insurance Partners, L.P., a $540 million private equity fund and Partner at Capital Z Financial Services Partners, a $1.85B private equity fund.
After retiring from Wall Street in 2003, Susan began work as an educator, teaching executives, investment professionals, MBAs and undergraduates in the areas of corporate finance, insurance, valuation, and gender bias. She also enrolled at Cornell University's Johnson Graduate School of Management to pursue a Ph.D. in Management where her research focused on better understanding the factors contributing to a dearth of women in leadership positions in U.S. society. In addition to Susan's work as an educator, researcher and business consultant, Susan helped to found a start-up company in Ithaca, NY; has previously served on the board of directors of four publicly traded insurance and reinsurance companies, two private companies and two non-profit organizations; and currently serves on the board of Virtus Investment Partners, Inc., a publicly traded asset management firm; and Endurance Specialty Holdings, Ltd., a publicly traded global insurance and reinsurance holding company.
Susan currently is a Senior Lecturer in Entrepreneurship and Management and Organizations at the Cornell School of Hotel Administration and the Johnson Graduate School of Management. She holds a B.A. in Economics and Asian Studies (Highest Distinction) from the University of Virginia and an M.S. and Ph.D. in Management from Cornell University.