Board of Directors
2013 Board of Directors and Officers

The New Agenda 501(c)(4)
Board Members
The New Agenda Foundation 501(c)(3)
Board Members
Officers
President– Amy Siskind
Vice President– Karen Gerringer
Secretary– Deb Kemper
Treasurer– Sarah Berner
Advisory Council
See who's on our Advisory Council ›
Young Women Leadership Council
Meet our young women leaders ›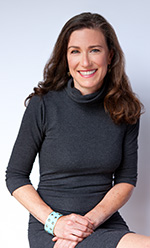 Amy Siskind
Amy Siskind is a national spokesperson, writer and expert on helping women and girls advance and succeed. A highly successful Wall Street executive, she's Co-founder and President of The New Agenda, a national organization working on issues including economic independence and advancement, gender representation and bias, sexual assault and domestic violence. Some of her television and radio appearances include: CNN, Fox News, CNBC, PBS, TheStreet.com, NPR and Marketplace Radio. A frequent source for national press, Siskind has been quoted in the Los Angeles Times, the Washington Post, the Wall Street Journal, the New York Times, POLITICO, U.S. News & World Report, RealClearPolitics, the Boston Globe and The Hill.
Click to read full bio >>
Karen Gerringer
Karen Gerringer is a founding member of The New Agenda, with a particular interest in the "safety" and "leadership" aspects of the organization. She is an Executive Director in Risk Management at Morgan Stanley, where she has worked for 16 years variously in technology, investment banking, firm management, and fixed income.
Click to read full bio >>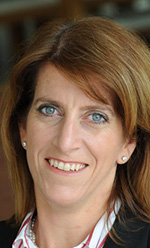 Deb Kemper
Deb Kemper is an experienced consultant and non-profit board member with cross-cultural leadership experience; she has lived and worked on three continents. Deb has provided leadership support to non-profit organizations in China and the United States. Deb recently directed the launch of Stone Soup Global Leadership, a YGL task force being incubated within JUCCCE. Stone Soup is focused on inspiring and enabling leaders who catalyze change. Prior to her non-profit focused work, Deb was a consultant with McKinsey & Company. Deb earned her MBA from the Amos Tuck School at Dartmouth College where she was named an
Edward Tuck Scholar. Click to read full bio >>
Sarah Berner
Sarah has extensive sales and marketing experience in North America, Europe, Asia and the Middle East, spanning a broad range of industries including media and finance. Sarah is currently based in Manhattan and works in the asset management field, serving as Director of Marketing for
Aristeia Capital. Click to read full bio >>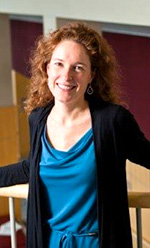 Susan Fleming
Dr. Susan S. Fleming is an educator, researcher, businesswoman and mother with deep experience and expertise in the areas of finance, insurance, business strategy, organizational behavior and issues of gender diversity. Susan began her career on Wall Street, where over a period of twelve years she held various positions in the investment community, including that of Analyst at Morgan Stanley & Co., Vice President of Insurance Partners, L.P., a $540 million private equity fund and Partner at Capital Z Financial Services Partners, a $1.85B private
equity fund. Click to read full bio >>
Cherylyn Harley LeBon
Cherylyn Harley LeBon is a lawyer and public affairs executive with almost 20 years of experience in Washington, D.C. and is the President and CEO of KLAR Strategies. She provides grassroots/coalition development, strategic counsel, and media strategy to executives, corporations, trade associations, and non-profits.
She has worked as a political appointee and senior executive in the federal government and as a Vice-President of Public Affairs for a national trade association where she directed media and communications strategy; health coalitions, and corporate partnerships.
Click to read full bio >>
Nairoby Otero
Nairoby Otero is an actress, writer, executive producer and proud first-generation American whose parents immigrated from Cuba. In 2008, Nairoby began giving talks to young girls regarding the lack of respect and solidarity among women and the effect it will have on all women if it is not corrected. These talks were inspired by the sexism directed towards Hillary Clinton and Sarah Palin during the 2008 presidential campaign. Click to read full bio >>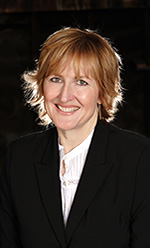 Victoria Pynchon
Victoria Pynchon is an author, attorney, mediator, arbitrator and negotiation trainer and consultant. Ms. Pynchon is the co-founder of She Negotiates Consulting and Training and of the Forbes She Negotiates blog.
The work of She Negotiates has been featured on NPR's All Things Considered, The New York Times, CNN, The Wall Street Journal, and dozens of smaller news outlets. Although Victoria's focus is now on closing the wage and income gap for women, she has been training lawyers and business people of both genders in mutual benefit negotiation strategies since 2005.
Click to read full bio >>