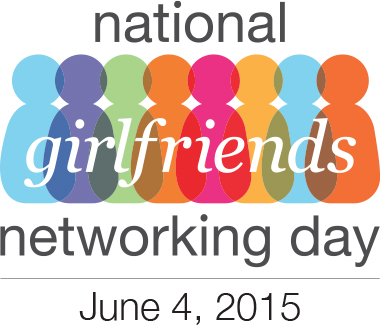 National Girlfriends Networking Day is a nationwide celebration of the power of building connections.
Join thousands of women around the country by attending interactive, networking events. We'll feature a panel of renowned, diverse women leaders discussing how to plan your career path, and then taking questions via social media from nationwide participants
Meet the Panelists
Hannah Storm

Journalist and Anchor
ESPN

Hannah Storm

Journalist and Anchor

ESPN

Hannah Storm is an award-winning producer, director and journalist; a pioneer in the field of sports broadcasting for women, an advocate for children's issues, and a published author. Recognized as a groundbreaking female sports broadcaster, Storm currently hosts the weekday edition and NFL Sunday edition of ESPN's flagship program, "SportsCenter". In addition, Storm has hosted coverage of the NBA Finals, U.S. Open, Wimbledon, Veteran's Day, ESPY Awards, Super Bowl and NCAA College football playoff national championship. She serves as executive producer and host of prime time interview specials "Face to Face with Hannah Storm", and "In Focus with Hannah Storm."

Storm has penned two books: "Notre Dame Inspirations," and "Go Girl!: Raising Healthy, Confident and Successful Daughters through Sports." Storm is a graduate of the University of Notre Dame and the mother of three daughters with her husband, Dan Hicks of NBC Sports. She considers raising her children her greatest accomplishment.

Tina Lifford

Actress, Author, CEO
The Inner Fitness Project

Tina Lifford

Actress, Author, CEO

The Inner Fitness Project

Tina Lifford has starred in more than 90 television shows, and has been a voice in more than 40 films over the past twenty years. She has starred in film classics such as The Temptations mini-series, Blood Work, opposite Clint Eastwood, Hostage, opposite Bruce Willis, Grand Canyon, along side Steve Martin and Danny Glover, and as Winnie Mandela in Showtime's Mandela and DeKlerk, opposite Sydney Poitier. On television, for the past 5 years she has played Crosby's irritating mother-in-law on the NBC show PARENTHOOD, and she was series lead in the critically acclaimed South Central, on FOX.

When not in front of the camera she is a trailblazer in the world of personal development, author of The Little Book of BIG LIES, and playwright of The Circle—a play about seven diverse women who navigate the choppy waters of life together. As Founder and CEO of The Inner Fitness Project, she designs and facilitates straight talk workshops and exotic retreats, teaching women skills for rewriting emotional challenges, and for creating a more fulfilling life. She has completed the Master's Program in Spiritual Psychology at the University of Santa Monica, is a CTI trained Life Coach, and a licensed spiritual practitioner. Find out more at www.tinalifford.com.

Emilia Sherifova

Chief Technology Officer
LearnVest

Emilia Sherifova

Chief Technology Officer

LearnVest

Emilia Sherifova is Chief Technology Officer of an award-winning personal finance consumer startup LearnVest. At LearnVest, Emilia led scaling the technology platform and organization and helped take the company through a successful acquisition with NorthWestern Mutual. Prior to LearnVest, she was Chief Technology Officer at PulsePoint, a leading advertising technology company. At PulsePoint, she built a world-class data science division, oversaw turnaround of the engineering organization and dramatically scaled their high volume, low latency transactional Real-Time Bidding platform.

Emilia brings wealth of knowledge in the financial technology domain, ability to build strong engineering cultures and passion for technology. As a technology veteran with over 15 years of experience in software development and operations management, she spent 13 years running technology at one of the leading OTC equities electronic trading venues. Emilia served as CIO/CTO of OTC Markets Group Inc. As a member of OTC Markets Group's executive team, she was instrumental in transforming OTC Markets into a leading US equity marketplace. Emilia served as Vice President, Managing Director and Head of Product Development at OTC Markets Group Inc.

Prior to joining OTC Markets, she held technology management positions at several large NGOs. She was a founding member of an Internet start-up and worked at Andersen Consulting. Emilia holds a graduate degree with concentration in International Business and Finance from Columbia University as well as an advanced certification in software development from New York University.

Miriam Hernandez-Kakol

U.S. Leader Technology Enablement
KPMG

Miriam Hernandez-Kakol

U.S. Leader Technology Enablement

KPMG

Miriam is the Global Lead Partner for Verizon Communications. Miriam has spent her career in the Communications and Media industries working with Fortune 100 companies. Miriam is the U.S. Leader for KPMG's Technology Enablement practice across all key industries in the United States.

Prior to coming back to KPMG she led the Americas Communications and Media Practice at BearingPoint. Before moving from industry to professional services, Miriam was part of the leadership team at Telcordia Technologies, formerly known as Bellcore. For the last 20 years Miriam has consulted with some of the largest communications and media companies in the Americas, rolling out large, transformational programs and advising clients as they made the operational and system changes required by industry convergence and consolidation.
Thanks to our 2015 sponsors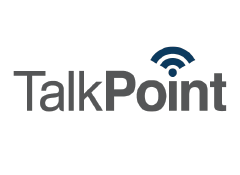 Angel Investors
PERIDOT ANGELS
The Kemper Family
Patrick Lucas
CITRINE ANGELS
ASHRAE Women
TOPAZ ANGELS
Anonymous
Marsha Blitzer
Heather Capell Bramble
Lara Brown
Lisa Brownell
Kathleen Dillon Carroll
Lauren Flanagan
Marla Isackson
Cherylyn LeBon
Helen Rafferty
Lisa Rangel
AJ and Melissa Sfarra
Deborah Barr Stevens
Gretchen Wilcox
Mission Statement
To engage college and young professional women in building and expanding their networks of connections with both colleagues and mentors.
How it Works
A panel featuring renowned, diverse women leaders discussing their personal experiences with taking risks and building connections will be streamed to 30+ events, around the country, hosted by corporations and women entrepreneurs. During the hour long event (12-1 pm ET), thousands of women will tune in and interact with the panel, then network with others.
Goals
Encourage tens of thousands of women nationwide to recognize the importance of building their network, either by attending a hosted event or by connecting one-on-one.
Host 30+ interactive events in major cities across the country which provide women with an opportunity to network in a collegial, enjoyable atmosphere.
Enable corporations to participate by engaging their employees, interns and college women.
Educate the public about the necessity of women building their network of connections through media releases, articles and video content.
Establish the connections necessary for women to advance into leadership.
Encourage women to stay connected and grow their network all year round on The Mentor Exchange.