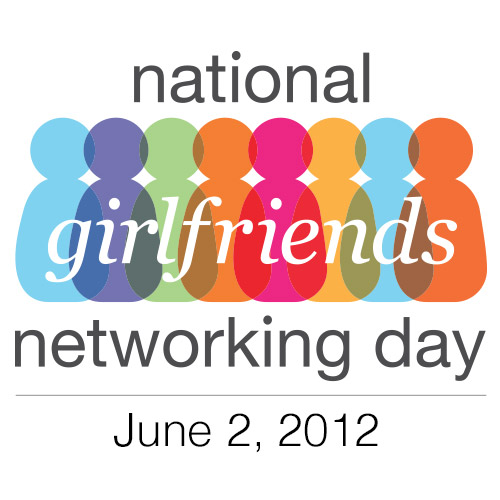 National Girlfriends Networking Day is a nationwide celebration of the power of building connections.
Join thousands of women around the country by attending interactive, networking events. We'll feature a panel of renowned, diverse women leaders discussing how to plan your career path, and then taking questions via social media from nationwide participants.
Meet the Panelists
Gretchen Carlson

Anchor
Fox News

Gretchen Carlson

Anchor

Fox News

Gretchen Carlson joined FOX News Channel (FNC) in June 2005 and is the co-anchor of "FOX & Friends," the No. 1 cable morning program 6-9am EST. She is a regular contributor "The O'Reilly Factor" with Bill O'Reilly in the Culture Warrior segment every Thursday night. Carlson conducts a wide range of interviews on "Fox and Friends"; from politics to pop culture, and interviews the top newsmakers every day. Prior to joining FNC, Carlson worked at CBS News where she served as a correspondent and co-anchor of the "CBS Saturday Early Show." Before her tenure at CBS, Carlson served as an anchor/reporter for KXAS-TV (NBC) in Dallas, WOIO-TV (CBS) in Cleveland, and WCPO-TV (ABC) in Cincinnati. She began her television career in Richmond, VA as a political reporter for WRIC-TV (ABC). She was the recipient of the prestigious American Women in Radio and Television "Best Series" award for her 30-part series on domestic violence. She also won two National Emmy awards for her work at CBS News. In 1989, before beginning her career in television, she was the first classical violinist to be crowned Miss America. Carlson graduated with honors from Stanford University and also studied at Oxford University in England. She is a national celebrity spokesperson for the March of Dimes, serves on the Miss America Organization Board and continues to be an advocate of the arts. Carlson hails from Minnesota, is married and has two small children.

Rosemarie Lanard

Vice President of Employee Engagement and Diversity
McGraw-Hill Financial

Rosemarie Lanard

Vice President of Employee Engagement and Diversity

McGraw-Hill Financial

Rose is the Vice President of Employee Engagement and Diversity at Standard & Poor's/McGraw-Hill Financial. Rose and her team lead global initiatives that drive diversity, inclusion, engagement and recognition. She is a subject matter expert on employee resource groups, mentoring, metrics and "voice of the employee" research. From 2009-2010 she was President of McGraw-Hill's WINS (Women's Initiative for Networking and Success), now spanning 5,000 members across 28 chapters worldwide. As Chairperson of the WINS Strategy Committee, she guides the development of leaders and the group's infrastructure. Rose is a co-founder of the company's Mentoring Program, and a co-author of an internal book for employees entitled The Power of Mentoring. Her first role at S&P in 1997 was VP of global market intelligence. In 2001 she created a peer recognition program that continues to positively impact thousands each year. In 2009 she received the YWCA Academy of Women Leaders Award. Rose's prior positions included senior roles in research and marketing in financial services and consulting.

Dr. Jeannette M. Perez-Rossello

Dr. Jeannette M. Perez-Rossello

Dr. Jeannette M. Perez-Rossello grew up in San Juan, Puerto Rico. She holds a Bachelor's of Science degree in Biology and Society from Cornell University where she was also inducted into the Quill & Dagger Honor Society for exemplary service to the university. She received her medical degree from the University of Rochester and completed her radiology residency at Mount Auburn Hospital. She completed a pediatric radiology fellowship at Boston Children's Hospital and joined the staff in 2002. She is Assistant Professor of Radiology at Harvard Medical School and lecturer in the pediatric radiology elective, orthopedics core course and child abuse conference. She has served as Co-Director of Outpatient Radiology Services and Co-Director of Clinical Staff. Her clinical interests span a broad spectrum of pediatric imaging, in particular musculoskeletal diseases. Her research focus is metabolic bone diseases and the imaging evaluation of child abuse. She has been appointed Chair of the Child Abuse Committee of the Society of Pediatric Radiology. Dr. Perez-Rossello serves on the Steering Committee of the President's Council of Cornell Women and on the board of Milagros para Niños of Boston Children's Hospital. She lives in Boston with her husband and three children.

Liz Ngonzi

Liz Ngonzi, an international educator, speaker and entrepreneur, is currently an Entrepreneur in Residence at the Cornell Pillsbury Institute of Hospitality Entrepreneurship and has been on the faculty at NYU's Heyman Center for Philanthropy, since 2009.

Liz was born in Uganda and "raised" at the United Nations by her mother, a life-long gender rights advocate and international civil servant, who exposed Liz to the plight of women worldwide from the time she was a nine-year-old attending the first World Conference on The United Nations Decade for Women in Copenhagen, Denmark. Inspired by the aforementioned and many similarly unique experiences during her 13 years at the United Nations International School, Liz has developed into a recognized authority on women / minorities in entrepreneurship and leadership; technological innovations and fundraising techniques advancing causes and empowering disenfranchised people.

Liz's accomplishments include training 200+ nonprofit organizations in Africa, on how to engage supporters online and via the mobile channel, and advising domestic and international gender rights and women's health organizations, youth development causes and educational institutions, on strategy formulation, branding and fundraising. As a co-Vice Chair of President's Council on Cornell Women's Communications Committee, Liz has helped to increase member engagement through social media and a new member event series.

Liz, a frequent speaker at conferences worldwide is proudest of her ground-breaking panel aimed at re-branding the African woman– Africa, Tech & Women: The New Faces of Development, which was selected from 3,200 submissions as one of 600 sessions featured in the March 2012 SXSW technology conference in Austin, TX. Media outlets where Liz has appeared, include: BlackEnterprise.com, Crain's NY Business, Forbes.com, New Jersey Jewish News, The New York Times, and The Nonprofit Times. Additionally, she has contributed to 85 Broads, Africa.com, Project Diaspora blogs.

Liz spent her 10-year corporate career in business consulting, sales and marketing with Arthur Andersen, MICROS Systems, Inc. and Digital Equipment Corporation, respectively. She holds an Masters of Management in Hospitality degree from Cornell University School of Hotel Administration and a Bachelor of Science degree in Information Systems from Syracuse University's iSchool.

You can follow her on Twitter @LizNgonzi
Thanks to Our Angel Investors
Anonymous
Nancy Beang
Sarah Boerner
Lara Brown
Gretchen Carlson
Esther Cohen
Betty Cotton
Patricia Garrison
Jo Anne ODell
Senator Kirsten Gillibrand
Kappa Delta – Omega Chi Sisters
Deb Gerardi Kemper
Dr. Helen Lafferty
Senator Bea Lanzi
Nairoby Otero
Amy Siskind
Ann Stairiker
Mission Statement
To engage college and young professional women in building and expanding their networks of connections with both colleagues and mentors.
How it Works
A panel featuring renowned, diverse women leaders discussing their personal experiences with taking risks and building connections will be streamed to 30+ events, around the country, hosted by corporations and women entrepreneurs. During the hour long event (12-1 pm ET), thousands of women will tune in and interact with the panel, then network with others.
Goals
Encourage tens of thousands of women nationwide to recognize the importance of building their network, either by attending a hosted event or by connecting one-on-one.
Host 30+ interactive events in major cities across the country which provide women with an opportunity to network in a collegial, enjoyable atmosphere.
Enable corporations to participate by engaging their employees, interns and college women.
Educate the public about the necessity of women building their network of connections through media releases, articles and video content.
Establish the connections necessary for women to advance into leadership.
Encourage women to stay connected and grow their network all year round on The Mentor Exchange.