Here's some women sure to inspire and change the world. We're keeping an eye on them and suggest that you do too!

Linda Alvarado
Linda G. Alvarado rose from a poor background to fulfill the American dream, to be considered one of the 100 most influential Latinos in America.. "She has broken through several glass ceilings, both as a woman and minority". She is the first female CEO to head a major construction firm. She is also the first woman (and the first Latino) to buy a major sports team. She worked her way through college with a scholarship, and then ventured to build her future in a male dominated business, in the construction business. She is founder President and CEO of Alvarado Construction, Inc. conducting business across the United States and internationally. Ms. Alvarado is on the board of directors of 3M: Pitney Bowes, Inc. Ms. Alvarado formerly served on other fortune 500 companies. Alvarado's additional leadership roles include, President of Palo Alto, Inc, and is co-owner of the Colorado Rockies Major League Baseball Club. Among her awards are Woman of the Year for the HCC, the Horatio Alger Award, 2001, and an honorary doctorate from Dowling College, NY.
Read stories about Linda Alvarado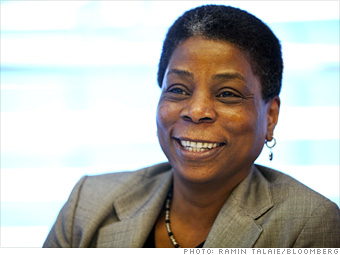 Ursula Burns
As CEO and Chairwoman of Xerox Corporation, Ursula Burns is not only the first African-American female to become CEO of a major American corporation, and she also the first woman to be handed the reins from another female CEO (Anne Mulcahy). Burns was appointed by President Obama to co-head the President's Export Council in order to revive trade policy to encourage job growth in the United States. Burns continues the turnaround work of her predecessor and has what it takes to grow Xerox and return it to its position as an iconic American corporate powerhouse.
Read stories about Ursula Burns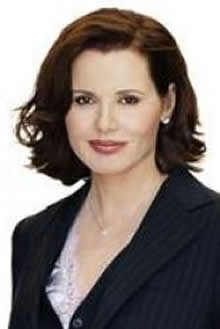 Geena Davis
Everyone knows Geena Davis as the Oscar winning actor who starred in women positive roles such as the first woman president of the United States, a professional baseball player and a road tripping feminist outlaw on the run. As the founder of the Geena Davis Institute on Gender in Media, Davis is also leading the cause to combat sexism in children's media. While watching kids programs with her daughter, the mother of three noticed a startling lack of female characters and Davis decided she wanted to do something to change this. The Institute now sponsors the largest research on gender in children's media and is also working hand-in-hand with program creators so as to help guide the portrayal of women and girls for the better. And their message is getting out. Davis spoke this year at the United Nations and Governor Schwarzenegger recently appointed Davis to the California Commission on the Status of Women.
Read stories about Geena Davis
Kirsten Gillibrand
A relative unknown when she was selected in 2008 to fill the senate seat vacated by Hillary Clinton, Kirsten Gillibrand (D, NY) has emerged as a force to be reckoned with. In a climate of partisan rancor, Gillibrand has succeeded where many of her more seasoned colleagues have failed. With a largely progressive voting record, she has also crossed the aisle to work with Republicans on bills to strengthen senate transparency and fiscal accountability. Her unique brand of 'progressive centrism' and her popularity with voters across party and ideological lines is generating political buzz, with talk of her having a very clear shot of becoming President of the U.S.
Read stories about Kirsten Gillibrand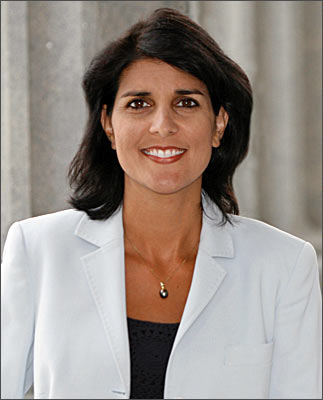 Nikki Haley
Ms. Haley, the first Asian- Indian to hold office in South Carolina, has burst onto the national spotlight with Newsweek calling her "The Face of the New South". Ms. Haley, who left her mother's company after making it a multi-million dollar business to serve as a Rep. for the state of South Carolina, has become the first viable female candidate the state of South Carolina has seen for Governor. On June 8, 2010, Ms. Haley, yet again not afraid to be the first, won in the four-person GOP primary election with more than 49% of the vote and won the runoff on June 22 with 65% of the vote. Her enormous success in South Carolina, her distinctive background, and her national appeal, will most likely ensure her as the first Female- Asian Indian Governor in the state of South Carolina. In a time when the GOP is searching to bring in fresh air into their party, Ms. Haley is running with the challenge and not looking back. Her incredible appeal promises her to be a serious contender for future President of the United States.
Read stories about Nikki Haley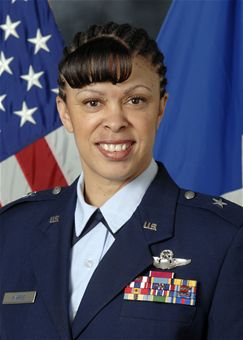 Stayce Harris
Brig. Gen. Stayce D. Harris has admirably commanded an airlift squadron, air refueling wing, and air expeditionary group. Before her current assignment, she was the mobilization assistant to the Director of Strategic Plans, Requirements and Programs, Headquarters Air Mobility Command, Scott Air Force Base, Ill. Brig. Gen. Stayce D. Harris is currently the mobilization assistant to the Commander, U.S. Africa Command, Stuttgart, Germany. She is the first and only black female aviator to earn the rank of general in the Air Force. General Harris is also notably the first and only black woman to command a flying wing in the Air Force. There is no limit to how high this trailblazer can fly!
Read stories about Stayce D. Harris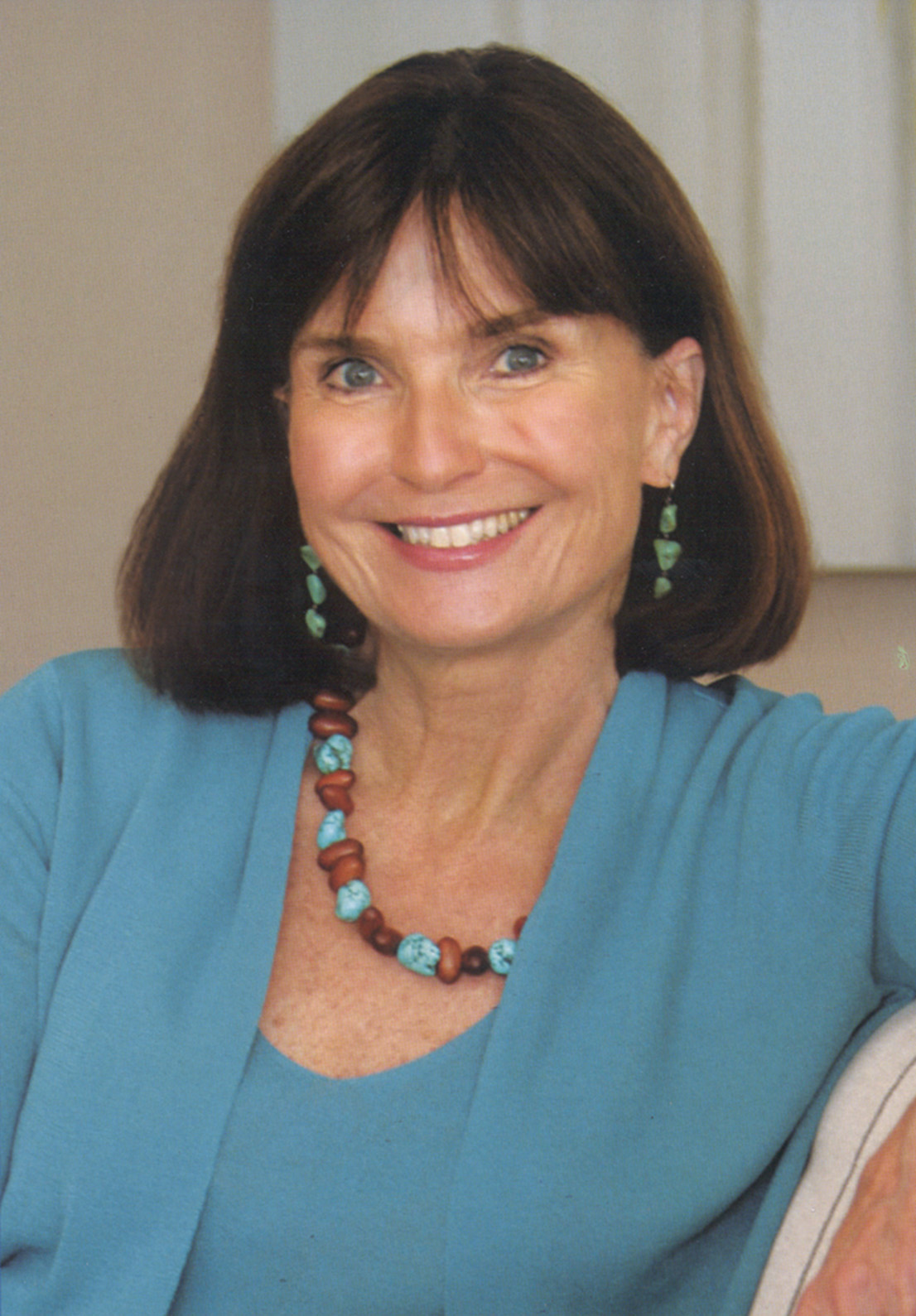 Jean Kilbourne
Jean Kilbourne is internationally recognized for her groundbreaking work on the image of women in advertising and for her critical studies of alcohol and tobacco advertising. In the late 1960s she began her exploration of the connection between advertising and several public health issues, including violence against women, eating disorders, and addiction, and launched a movement to promote media literacy as a way to prevent these problems. A radical and original idea at the time, this approach is now mainstream and an integral part of most prevention programs. Her films, lectures and television appearances have been seen by millions of people throughout the world. She is the creator of the renowned Killing Us Softly: Advertising's Image of Women film series and the author of the award-winning and profoundly revolutionary book Can't Buy My Love: How Advertising Changes the Way We Think and Feel and So Sexy So Soon: The New Sexualized Childhood and What Parents Can Do to Protect Their Kids. More about Jean at http://jeankilbourne.com.
Read stories about Jean Kilbourne

Susana Martinez
Susana Martinez is the newly elected Gov. of New Mexico, and is the first woman and first Latina governor of the state. She was first elected District Attorney in 1996, and she has a proven ability to bring people together and to earn the votes of people from all backgrounds – winning as a Republican in a 3 to 1 democratic county. She earned a reputation as a tough prosecutor who fights relentlessly for victims and justice, and personally tries some of the toughest cases, including child abuse and child homicide. In fact, Katie's Law is named after Katie Sepich, a 22-year old college student whose killer Susana Martinez prosecuted and convicted. The law requires DNA for most violent felony arrests and include the samples in a database.
Read stories about Susana Martinez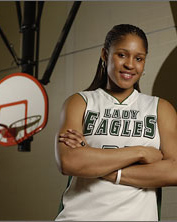 Maya Moore
Maya Moore is a college senior and forward for the University of Connecticut Huskie's women's basketball team. She helped lead her team to a record 90 consecutive wins in three years, setting a new all-time record for most consecutive wins of any division of college basketball. Moore, who has been playing basketball since she was three years old, has been the recipient of numerous awards, including two Naismith Prep Player of the Year Awards (2006, 2007) and the John Wooden Player of the Year Award (2009). She was also a Women's Basketball Coaches Association All-American player in high school. Moore was one of only three college players, and the only junior, to be invited in 2009 to train with the USA Women's Basketball National team, from which Olympic players are chosen. Considered to be among the best players in college basketball today, she may well play for the USA Team in the 2012 Olympics. She is already being recruited to play for WNBA teams. Whatever Moore chooses to do after graduation in spring 2011, she will be a woman to watch!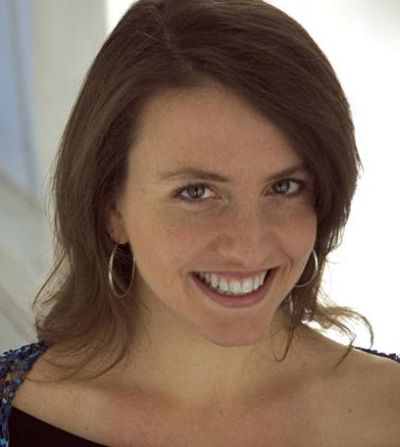 Rebecca Skloot
Rebecca Skloot is a science writer who has broken ground for her work in the genre of creative nonfiction or narrative science writing, covering topics ranging from food politics to bioethics in tissue research. She is the former vice president of the National Book Critics Circle. She is a faculty member of the Mid-Atlantic Summer Creative Nonfiction Writers Conference and has science journalism and creative writing at the University of Pittsburgh, the University of Memphis and New York University.She has written for Discover magazine, the New York Times magazine, and O The Oprah Magazine. She is best known for her best selling book, The Immortal Life of Henrietta Lacks, a book that took 10 years to research and write and focused on the "HeLa" cervical cancer cells. These cells were unethically harvested from a poor African American woman (Henrietta Lacks) in the 1950s without her permission and used for many important medical research efforts. The Lacks family never received any compensation from any research on Henrietta's cells. Skloot was named one of the five surprising leaders of 2010 by the Washington Post. For more on Rebecca Skloot ,see here.
Read stories about Rebecca Skloot

Greta Van Susteren
Greta Van Susteren is a major political analyst who has hosted such poignant shows as "Burden of Proof" and CNN's prime time news show "The Point with Great Van Sustren." Having covered such high profile cases as Michael Jackson's, Scott Peterson, the death of Anna Nicole Smith and most importantly the O.J. Simpson trial Mrs. Susteren is a political icon. Her work against sexism crossing the party line is an element of her character that defines her as a woman in politics and a woman to watch. A graduate of The University of Wisconsin with a degree in economics and later earning her law degree at Georgetown and an honorary doctorate degree at Stetson Law School she has been honored with a series of awards in recent years including Forbes Magazine list 100 powerful women and The Sandra Day O'Connor Medal among others. Susteren is a consummate political analyst and a fascinating figure.
Read stories about Greta Van Susteren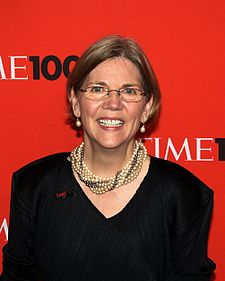 Elizabeth Warren
Born and raised in Oklahoma, Elizabeth Warren is known to not back down from a fight. A Harvard Law School Professor who has spent the last three decades studying the economics of middle class families, Elizabeth has become a champion of the consumer. Elizabeth chairs the Congressional Oversight Panel where she has been a leading advocate for accountability and transparency – earning her a spot on the May 24, 2010 cover of Time Magazine, where, along with Sheila Bair and Mary Shapiro, she was named the "New Sheriffs of Wall Street". Elizabeth is the favorite of many from Wall Street to Main Street to head the Consumer Finance Protection Bureau.
Read stories about Elizabeth Warren »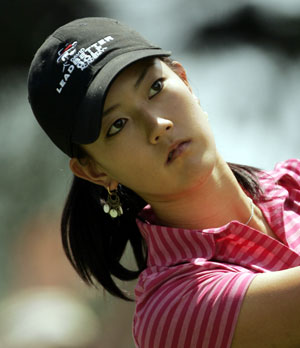 Michelle Wie
Michelle Wie first picked up a golf club at age 4. By the time she was 10 years-old, she became the youngest player to qualify for USGA amateur championship. The phenom from Hawaii would also become the youngest winner of the US Women's Amateur public links and the youngest to qualify for a LPGA tour event. In 2006, she was named in a Time magazine article: "one of 100 people who shape our world." As the world's No. 10 ranked golfer, Michelle continues to make records and national news.