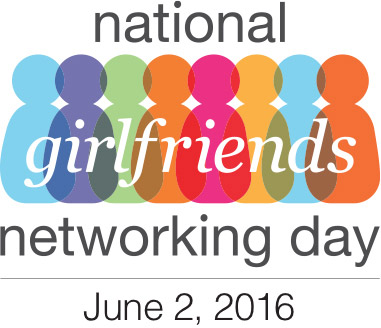 National Girlfriends Networking Day is a nationwide celebration of the power of building connections.
Join thousands of women around the country by attending interactive, networking events. We'll feature a panel of renowned, diverse women leaders discussing how to plan your career path, and then taking questions via social media from nationwide participants
Meet the Panelists
Miki Agrawal

CEO & Co-Founder
THINX

Miki Agrawal

CEO & Co-Founder

THINX

Miki Agrawal is a force of nature. She was named 2015 Social Entrepreneur of the Year at the World Technology Awards and her Company THINX was named Time Magazine's "25 Best New Inventions of 2015″. Miki was also the recipient of the TriBeCa Film Festival's "Disruptive Innovation Award" and was named one of the "Top 20 Millenials on a Mission" by Forbes.

She is the CEO and Co-Founder of THINX, a high-tech, beautiful underwear solution for women to wear during their periods. She teamed up with AFRIpads in Uganda to fund a pack of reusable cloth pads for every underwear sold to get millions of girls back in school. To date, Miki and THINX have helped over 30,000 girls go back to school.

Her next big focus is solving the light bladder leakage problem that moms are facing today and giving women who leak the ability to feel like themselves again. 1 in 3 women pee a little when they laugh, jump, jog, sneeze or cough. So she and her team created a special gorgeous patented underwear called ICON to remind these women that they're powerful women first and mothers second. For every Icon sold, they are funding Fistula Foundation to fight the fistula crisis in Africa and other developing countries.

Her most recent side project is called TUSHY: For People Who Poop aiming to upgrade the American bathroom experience and to help fight the global sanitation crisis that is affecting 40% of the world.

Miki is also the Founder of the acclaimed farm-to-table gluten-free pizza concept WILD and 2015 will mark her 10 year anniversary of having her restaurants open (a feat in and of itself!).

Harper Collins published her book entitled "DO COOL SH*T" on entrepreneurship and lifestyle design. The book hit #1 on Amazon Bestsellers list in entrepreneurship. Miki is an identical twin, half-Japanese, half-Indian French Canadian, former professional soccer player and graduate of Cornell University.

Alexandra Billings

Actress, Singer, Author, Teacher and Activist.


Alexandra Billings

Actress, Singer, Author, Teacher and Activist.

Alexandra stars as "Davina" in Amazon's multi-award winning television series "Transparent." The series has won awards from AFI, American Cinema Editors, Critics Choice, DGA, GLAAD, Gay and Lesbian Entertainment Critics Association, Golden Globes, Satellite Awards, and WGA.

On television, Ms. Billings played "Donna" in the ABC film "Romy and Michelle: A New Beginning," the first time a transgender actress played a transgender character in the history of television. She has guest starred on "How to Get Away with Murder," "Grey's Anatomy," "E.R.," and the pilot "Nurses" opposite Lynn Redgrave. She stars in the upcoming feature film "Valley of Bones" opposite Autumn Reeser and Rhys Corio.

Alexandra has been acting since 1968 and has performed across the United States in hundreds of plays and musicals. Her latest autobiographical performance "S/He and Me" was performed at Cal State Long Beach. She's played everyone from "Mama Rose" in "Gypsy" to "Mrs. Lynde" in "A Doll House." Most every stage role is considered to be a first for a transgender actress. Her one-woman autobiographical show "Before I Disappear" toured from Chicago to Boston to Los Angeles, and was performed off-Broadway at The Producer's Club, winning rave reviews and running for over ten years. She originated the role of "Alejandra" in "Time to Burn" by Charles Mee at the Steppenwolf Theater in Chicago and toured to off-Broadway in Jeff Richmond and Michael Thomas' camp classic "Hamlet! The Musical!" Alex's cd "Being Alive" produced by Ralph Lampkin Jr. was up for Grammy consideration.

She is the recipient of five After Dark Awards and a Joseph Jefferson Award.
Ms. Billings' activism stretches across the continent. This year, she moderated a panel during Transgender Awareness Month at the White House. She has won the TPA Award, The Rainbow Spirit Award, and was inducted into the Gay and Lesbian Hall of Fame in Chicago. Living with AIDS since the mid-eighties, Alexandra chronicles her life's journey in her blog "Stilettos and Sneakers," and is a regular contributor to The Huffington Post. Her life story "From Schoolboy to Showgirl: the Alexandra Billings Story" for PBS television was nominated for an Emmy for Best Documentary.
Alexandra married her high school sweetheart Chrisanne Blankenship-Billings in 1996 in a ceremony held at the Bailiwick Theater in Chicago. The couple were legally married in 2009.

Alex received her MFA from Cal State Long Beach and is an Associate Professor of theater at the university. She is a Viewpoints Associate at The Steppenwolf Theater and has taught in schools across the country.

Judith Browne Dianis

Co-Director
The Advancement Project

Judith Browne Dianis

Co-Director

The Advancement Project

Judith Browne Dianis has an extensive background in civil rights litigation and advocacy in the areas of voting, education, housing, and employment. She has protected the rights of people of color in the midst of some of the greatest civil rights crises of our modern times, including in Florida after the 2000 election and in New Orleans after Hurricane Katrina.

Dianis is also a pioneer in the movement to dismantle the school-to-prison pipeline in school districts. Dianis has authored groundbreaking reports on the issue including: Opportunities Suspended (2000) and Derailed: The Schoolhouse to Jailhouse Track, detailing the unnecessary criminalization of students by their schools. Working closely with grassroots organizations, Advancement Project's work has significantly decreased student suspensions and arrests in Denver, Baltimore and Florida. Additionally, Advancement Project has worked to build and support a growing national movement on this issue. Dianis' commitment to racial equity in public schools carries over to her positions on the Board of FairTest, and she is a founding Convener of the Forum for Education and Democracy. In recognition of Dianis' work on these issues, she was recently named a Black Male Achievement Social Innovator by the Leadership & Sustainability Institute.

Dianis' efforts to protect voters of color spans years of dedication. From filing one of the first-ever lawsuits to enforce the "Motor Voter" law to litigating on behalf of Black Floridians after the 2000 election, Dianis has established herself as an expert in voting rights. She continued her litigation efforts in 2004, stopping the Republican National Committee from engaging in voter suppression in Ohio and requiring Virginia in 2008 to ensure equitable allocation of voting machines. As Advancement Project has continued its aggressive voter protection efforts effectively blocking voter suppression efforts in 2012, Dianis has also been leading an effort to develop a campaign to secure an explicit right to vote in the U.S. Constitution. In 2013, she was awarded a Prime Movers Fellowship for trailblazing social movement leaders to further develop this campaign.

Dianis joined Advancement Project at its inception in 1999, after serving as the Managing Attorney in the Washington, D.C. office of the NAACP Legal Defense & Educational Fund, Inc. She is a graduate of Columbia University School of Law, was awarded a Skadden Fellowship, served as a Tobias Simon Eminent Scholar at Florida State University Law School, and as an Adjunct Professor of Law at Georgetown University Law Center. She was named one of the "Thirty Women to Watch" by Essence Magazine and has written and commented extensively in the media about race, voting rights, and education issues, appearing often on MSNBC, CNN, BET, TVOne and various radio shows.

Ann Shin

Director & Principal
Fathom Film Group

Ann Shin

Director & Principal

Fathom Film Group

Ann grew up on a farm in Fraser Valley, British Columbia, and now lives in Toronto with her two daughters. She has worked in the film and television industry for the past 20 years, and is an award-winning film and new media Director, Producer and principal of Fathom Film Group. Her latest documentary My Enemy, My Brother premiered at Tribeca Film Festival, was shortlisted for a 2016 Oscar, and won Best Short Documentary at the Traverse City Film Festival and the Sepanta Award, and Humanitarian Award by Best Shorts International Festival. Her previous feature documentary and interactive web doc, The Defector won 7 awards including Best Documentary and Best Documentary Director at the 2014 Canadian Screen Awards, a SXSW Interactive Award, FITC Award and Canadian Digi Award. She is currently working on several feature films and augmented reality interactive projects, including, the feature version of My Enemy, My Brother and co-directing Sugar Sisters with Hannah Donegan (28 yrs old).
Thanks to our 2016 sponsors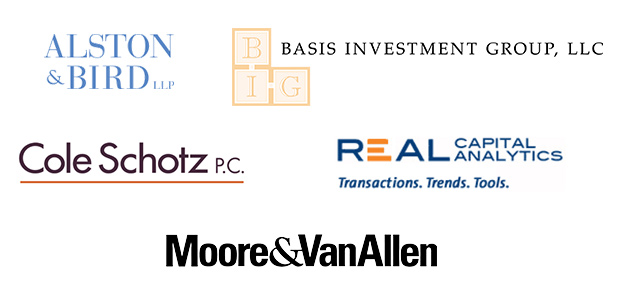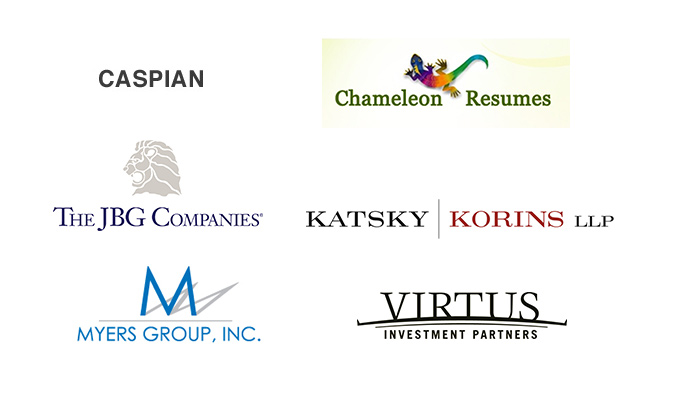 Angel Investors
Heather Bramble
Jocelyn Bramble
Lisa Brownell
Karen Gerringer
Deb Kemper
Kemper Family
Cherylyn Harley LeBon
Kamonte McCray
Dr. Laura Popper
Mindy Posoff
Lisa Rangel
Amy Siskind
Anthony Sfarra
Anonymous
Mission Statement
To engage college and young professional women in building and expanding their networks of connections with both colleagues and mentors.
How it Works
A panel featuring renowned, diverse women leaders discussing their personal experiences with taking risks and building connections will be streamed to 30+ events, around the country, hosted by corporations and women entrepreneurs. During the hour long event (12-1 pm ET), thousands of women will tune in and interact with the panel, then network with others.
Goals
Encourage tens of thousands of women nationwide to recognize the importance of building their network, either by attending a hosted event or by connecting one-on-one.
Host 30+ interactive events in major cities across the country which provide women with an opportunity to network in a collegial, enjoyable atmosphere.
Enable corporations to participate by engaging their employees, interns and college women.
Educate the public about the necessity of women building their network of connections through media releases, articles and video content.
Establish the connections necessary for women to advance into leadership.
Encourage women to stay connected and grow their network all year round on The Mentor Exchange.