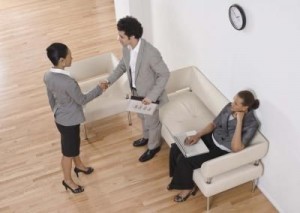 This past August, an article in the Proceedings of the U.S. National Academy of Science (PNAS) was published regarding gender biases in the sciences.   This study focused on how male and female applicants with equivalent qualifications would fare when applying for a laboratory position within a highly regarded research university.  One hundred and twenty-seven faculty from "research intensive" universities were asked to rate the application materials of a student for a laboratory manager's position.  This was a random, double-blind study where the only variable on the list of student qualifications was a male or female applicant name.
The study found that for applicants with identical qualifications, male candidates were rated higher in competency and were offered higher starting salaries than female candidates.  This trend was found to be a universal ranking from science faculty of both genders.  Women scientists were discriminating against women applicants in a similar fashion to male scientists.  The study indicated that consciously or not, the participants viewed women as less competent than men.
How can this be that women are viewed this way especially when women have made significant strides in higher education?  How is it that the "best man for the job" really is the dominant perception in science? Lastly, how can one beat a perception that is shared by both genders?
It is not a stretch to think that there are many forces at work here, many that we witness every single day.  First, there are very few women who are considered "experts" in science who hold prominent places in the media.  Unless the topic is related to sex or a bodily function, we rarely see female science experts on television.  If there is a question related to space, energy, technology, natural disasters, cognitive science or any kind of physical science you can be guaranteed that the invited expert will be a man.  Program developers for science related shows don't take the time to interview women or even delve into networks that would direct them to women.  We don't even see women in senior cabinet positions representing our country's interests in science.  There has only been one woman in US history to hold the position of Secretary of Energy and it has been twelve years since that time.
Many of the remarkable female scientists/engineers that I know are constantly busy with work, research, travel, and family.  There is very little time to breathe let alone market oneself as an "expert" to the powers that be.  Most of these women are over-achievers in all categories of their lives.  We strive to be the best, strive for perfection in all aspects of our lives.  Possibly this drive toward perfection has an underlying cause.  It is mentioned in a Daily Beast article by Debora Spar that even women of excellence, perfection personified to the outside world, doubt their abilities.  We keep the crazy workloads to reach some height that deep down inside we don't believe we have or will ever achieve, or even worse, that we deserve.  We doubt our own competency.
So back to the question of how can we overcome a perception that is shared by both genders?  I agree with Ilana Yurkiewicz and her analysis of the PNAS paper in a blog in Scientific American.  She states that there are scientists out there who have no idea that they are devaluing women in science and if it is brought to their attention they will make a conscious effort to change their behavior.  We need to talk about this study often with as many scientific professionals as we can.  I will also add that we need to take a proactive stance and demand to see more women as the experts for scientific perspectives on television.  Nominate women whenever possible to scientific leadership positions, and constantly reinforce that there are fantastically competent women in science.
Jennifer D. T. Kruschwitz is a Board member of The New Agenda and 2012 Technology Woman of the Year in Rochester, NY.