The opinions expressed herein are those of the author, and not necessarily those of The New Agenda.
"Being a mother isn't a real job – and the men who run the world know it."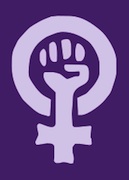 That is the subtitle of a recent article in The Atlantic called 1% Wives Are Helping Kill Feminism and Make the War on Women Possible. The article was written by Elizabeth Wurtzel of Prozac Nation fame and the oft-panned, anti-feminist Bitch: In Praise of Difficult Women.  The above subtitle (or is it a caption for the photo underneath?) is a not-so-subtle preview of the appalling, self-contradictory screed that follows.
It has taken me much longer to write this response than I expected. I've written and re-written, edited and revised, scrapped and started over. The bottom line is there just isn't enough bandwidth on the Internet to cover every inflammatory word. I could spend days correcting the historical inaccuracies of the author's one-dimensional view of feminism and the genesis of the movement. Like Wurtzel, I am not a mother, but I could write for weeks on the tremendous guilt placed on mothers who stay at home and on those who don't. How many articles could I link to on women who made a choice to stay or leave and feel tremendously fulfilled, or have regretted it since?
I could easily defend moms in the "One Percent." Not all of them are reflections of The Real Housewives of (fill in blank) or The Nanny Diaries. I immediately thought of  Melinda Gates and Susan Axelrod, both well-educated stay-at-home moms who are having a tremendous positive impact on the lives of millions. Contrary to recent public opinion, Ann Romney actually has worked all these years – as a volunteer for numerous charitable children's organizations. She just didn't receive an actual paycheck.
I considered pointing out all of the contradictions, like how the first line says being a mom isn't a real job, yet in her attempt to take apart Ann Romney she says being a rich mom doesn't involve "much of any of the stuff that makes being a mom a job (emphasis mine)." Or how she says educated women should know better, then accuses them of being so stupid their husbands think all women are too stupid to be working for them. Yes, it's important to demand men make room at the boardroom table for women, but it is also critical they actually learn to see the value of having women there in the first place.
Plenty of bloggers and mainstream online media writers have been taking apart the article for days, so really there's no need to repeat what most everyone has already written. I'd love to know, though, if anyone has addressed the "statistics" she threw in for which there are no citations. To say that stay-at-home moms only do 14% more work than moms who work outside the home is ridiculous. If that were true, I'd probably be able to get my sister on the phone far more often than I do and for longer than five or ten minute chunks of time. Mothers with outside jobs contend with phone calls from school or daycare, doctor's appointments, school conferences. Being a mother is a 24/7 job, regardless of how many hours are spent in the home. It is universal that there is no telling a vomiting four-year-old in the middle of the night, "Sorry kid, I'm on my OSHA-mandated break. Catch me again at eight in the morning."
When I read the line about feeling betrayed by educated women who decide to stay home, I couldn't help but wonder if perhaps Elizabeth Wurtzel's resentment stems from something deeper, that maybe she regrets a few of her own decisions and she's taking it out on women who have what she suddenly realizes she wanted. It's possible she hasn't learned to own her choices.
I'm not much of a moralist — I have absolutely no right to be — but in the interest of doing what's right both for me personally and for women generally, I have been strict with myself about earning my keep.
What makes it okay for Wurtzel to do what's right for her personally while begrudging other women who do the same?  Here's the thing: if her idea of doing what's right for women means spewing narcissistic vitriol against other women, I'd appreciate it if she'd knock it off. I can get by just fine without that kind of "help."
I don't want everyone to live like me, but I do expect educated and able-bodied women to be holding their own in the world of work.
Merriam-Webster Online defines liberated as "freed from or opposed to traditional social and sexual attitudes or roles." For me, it means not being shoved into a box and told what I can or can ot do because of my gender. As a feminist, I refuse to submit to that kind of treatment from a male-dominated society. However, I will not obey a command just because someone thinks I should in order to prove my fidelity to the feminist cause. That's not liberating. It's simply trading one form of oppression for another.
In her myopic view of marriage, Wurtzel makes the bold, false assumption that women who stay home must have been forced to do so, soothing their bruised feminist egos by telling themselves it was their choice. She makes the blanket statement that feminism can't possibly be taken seriously "when it allows for everything, as long as women choose it" (emphasis mine). It is because of feminism that I can choose to become a doctor or a writer or a teacher. If I can choose to do a thing, I can also choose not to do it. So yes, staying home with children is a choice on that continuum.
Right now there are a lot of women at home teaching their sons how not to be sexist and their daughters how to stand up and not allow themselves to be marginalized because of their gender. That doesn't make them "failing at feminism," that makes them awe-inspiring.
As readers, we forget almost instantly the demographic of the women to whom she is referring. By opening with the statement that "being a mother isn't a real job," the article becomes about all mothers, regardless of socio-economic status. It is not only insulting, it is incredibly divisive (i.e., "Mommy Wars"). How are we ever going to accomplish anything – much less win the "war on women" Wurtzel mentions in her title – with so much finger pointing and infighting?