The New Agenda appeared on PBS show devoted to women (UPDATED)
March 31, 2009 by The New Agenda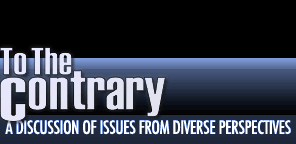 This weekend, The New Agenda's Amy Siskind was one of four panelist on Bonnie Erbe's weekly television show, To the Contrary.
Other panelist included Republican Strategist Nancy Pfotenhauer; Former Clinton Appointee Patricia Sosa; and Conservative Commentator Tara Setmayer.
*The clip below is a ten minute version of the segments edited.  The entire show is available in three parts here.